Meta DEFCOM-T

The Def.com T alarm/immobiliser has been designed for motorcyclists who want maximum security at minimum cost. A well-featured, cost effective, compact design providing discreet installation and making it ideal for all scooters and motorcycle. This Thatcham Approved 2>1 system upgrades all MC2 immobilisers bringing all the relevant Insurance benefits of full Category 1 status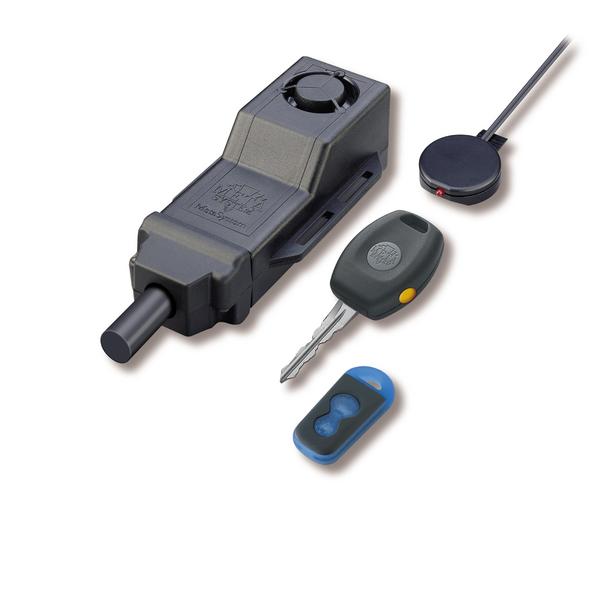 Meta M357T -V2

The ultimate Cat. 1 motorcycle alarm / immobiliser. Updated and tuned version of the award winning, Thatcham approved M357T. Super high spec combined with great reliability. The V2 comes with the optional extra of a key conversion for a neat solution to eliminate additional remote controls.

Oxford Security
We keep a wide range of oxford security items on stock and can cater to any price with locks starting from £20 and working up to Thatcham approved chains and ground anchors. Perfect items for keeping your bike safe in your garage or under an oxford cover in your garden. We will not be beaten on price.