NEWS / EVENTS
2012 New Model Launch Night
Join us at your local Kawasaki dealer on 2 February 2012.
Click here to register online today for your chance to win the all expenses paid trip to Brno World Superbikes round.
There will be over 70 Kawasaki local hotspots up and down the UK on the evening of Thursday 2 February. Launching four new-for-2012 motorcycles, as well as showcasing the other machines in the popular Japanese manufacturer's diverse range, the dealer hosted events also include some amazing free prizes in a countrywide free-to-enter draw.
Stars of the show will of course vary according to rider taste, but the stunning new Versys 1000 is sure to be popular and so too the stylish and massively successful ER-6f and ER-6n twins, plus the amazing cutting edge appeal of the ZZR1400 Hypersports machine.
With participating Kawasaki dealers all vying to offer the most tempting and entertaining evening, many are expecting capacity crowds, such is the appeal of the incoming motorcycle range and prize pool on offer.
Divided into the North (including Scotland and Northern Ireland), the Midlands and the South, there will be a first second and third prize in each of the three areas, plus each dealer will have a BSB season photo annual to present a selected winner on the night.
Top prize in each of the three draws across the UK on the night will be a chance to make a fully expensed trip to Brno for the World Superbike round in July with the winner riding there and back on the machine of their choice from the 2012 Kawasaki range; a machine they will be able to enjoy for the entire month.
The runner up prize in each area is a coveted place on the recently launched Chris Walker Race School at Mallory Park race circuit, while those in third place will receive a pair of Kawasaki race team hospitality tickets to a 2012 British Superbike race event of their choice.
Commenting on the upcoming activities, Sales and Marketing Manager for Kawasaki Motors UK, Michael Johnstone, predicted a huge turn-out based on the success of previous year's events.
"Several dealers who held events last were at full capacity such were the crowds on the night. Following Motorcycle Live, the chance to view the new range now moves to Kawasaki dealerships.
We hope people make time on the night of 2 February to get to their local dealer, see the new bikes, book a test ride and, with luck, win one of the stunning prizes on offer in the free draw and see themselves featured on our official Facebook page Kawasaki News UK."
Click here to register online today for your chance to win the all expenses paid trip to Brno World Superbikes round.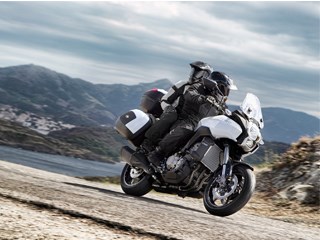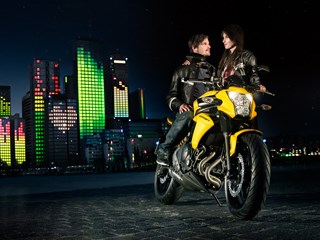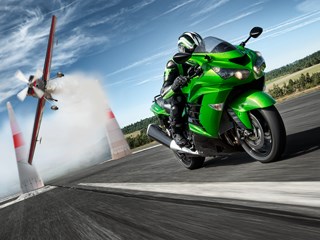 Return to the previous page